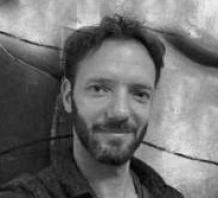 Andrew Graham McKay info@andrew-mckay.com

Advanced IA Studies Completed:

Truly Sane Human®

Brain Mapping

Archimedes Lever

New Domains

Your Five Brains & the Heart
Location:
Ayrshire, Scotland
United Kingdom
Phone:
info@andrew-mckay.com
What originally drew me to Integrated Awareness?:
By my late twenties I found that my life had become quite compromised. I'd had a chronic low back problem since I was a teenager and was experiencing a lot of anxiety and stress, especially being around other people. When things were bad with my back, I couldn´t sit comfortably, sleeping was a problem, playing sport wasn´t an option, even walking was at times difficult. I´d tried physiotherapy, acupuncture, various types of chiropractic and massage, I was regularly taking pain killers and an orthopaedic surgeon had recommended back surgery. I also had a sense that something was deeply out of place in our society and I was curious about how all this had come to be.
Around that time I was wanting to take the next step in my life and had the good fortune to meet an IA Graduate who happened to be visiting Europe from the US. Just a few weeks later I started my IA training. IA has changed my life beyond anything I could have imagined and I'm delighted to be assisting others with their self-exploration and growth.
A description of my current services:
I'm currently offering multi-day intensives for people wishing to travel within Europe to experience the work. A series of individual sessiones using table and floor work, typically over 3-4 days, will be designed to address your particular interest. Intensives are suitable for couples and families as well as individuals.
With your interest in the work clarified, I will assess how energy is flowing in your body and where there are blockages in the physical structure. Guided by your intention, I will use touch and movement skills to locate subtle restrictions and offer new possibilities in how your body, emotions and mind relate to each other. Via a deep listening to the body, over the intensive, we will stimulate your natural capacity for healing and growth and you may discover something new about how you create and interpret your experience of life.
The process is designed to produce a deeper understanding of your situation and allow for changes at physical, emotional and mental levels that were difficult or even impossible before.
Individual Session Information:
If you're located in Spain, individual sessions are also available.
Contact me by email or phone or visit my website for more information: www.andrew-mckay.com
Background and Additional Credentials:
Apart from IA, I've trained in: Biodynamic Craniosacral Therapy, Zero Balancing and Hakomi.
Prior to developing an interest in healing, I graduated from Edinburgh University and the LSE. I worked in the UK as a civil servant and later set up a property business.