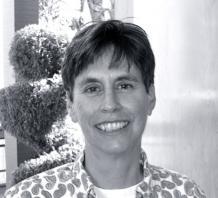 Lynn Brown lynnandlily@gmail.com

Advanced IA Studies Completed:

Truly Sane Human®

Brain Mapping

Archimedes Lever
Location:
San Francisco
,
CA
United States
Sessions Available:
Both Individual and Multi-hands IA Sessions
What originally drew me to Integrated Awareness?:
I love to learn. After an Integrated Awareness® session, I often feel lighter and more able to live the life I have been given. I enjoy the manner in which I am able to continually expand my touch skills and sensory awareness through this work. Integrated Awareness offers me the opportunity to learn beyond language and beyond alphabet, in an essentially life enhancing way.
A description of my current services:
My inherent sense of curiosity and wonder is very engaging to the people I work with. Where questioning and the internal search for truth, become fused into an adventure as to what creates freedom and how expression happens, the most extra- ordinary results unfold. People that I work with often experience areas of their body release in a way that offers new movement and choice, as they explore their wishes.
Individual Session Information:
Please call to schedule.
My office is located in the Potrero Hill neighborhood, in San Francisco.
Background and Additional Credentials:
• BFA in Textiles
• MA in Arts and Consciousness
• African Dance 2 years experience
• T'aichi Ch'uan 7 years experience
• Currently I am part of an ongoing "Poetic Medicine" group, a "Painting Your Personal Mythology" group and I am an active member of the "Taiko Sisters" drumming group.