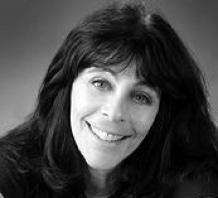 Harriet Goslins hgoslins@gmail.com

Advanced IA Studies Completed:

Truly Sane Human®

Brain Mapping

Archimedes Lever

Your Five Brains & the Heart
Location:
Laguna Beach
,
CA
United States
What originally drew me to Integrated Awareness?:
I have been blessed with 2 great teachers in my life. Thirty ago, my training with Dr. Moshe Feldenkrais taught me how to "create a space in which people choose to learn' and that our problems are not resolved by "fixing an afflicted area" but by looking at "the failure of the intention to execute the action", and by dealing with the whole system, balancing an imbalanced workload so that the body could heal. He showed me that if you want to truly change what happens in the system, you have to upgrade the perceptual abilities of that system. His concept "UNTIL YOU KNOW WHAT YOU DO, YOU HAVE NO CHOICE TO DO OTHERWISE," has proved a consistently true foundation for my work.
Then 10 yrs later I found the greatest lifelong gift in my own personal growth and a huge ongoing expansion in my work. Integrated Awareness® and its creator Lansing Barrett Gresham. I.A.® constantly challenges me to ever greater opening of my heart, of my perceptual net, of my paradigms. It puts whatever other skill I've acquired into perspective, while holding me to a center of self-responsibility and integrity.
"True healing deals with the emotional, mental, energetic, and spirtual levels of our being as well as the physical." These teachings become evident every time I work. UNTIL YOU BECOME AWARE OF WHAT YOU DO AND, WITHOUT JUDGEMENT, ACCEPT THAT IT HAS BEEN YOUR CHOICE – ONLY THEN DO YOU HAVE A CHOICE TO DO OTHERWISE", has now become my broader foundation.
I.A.® has taught me that the body cannot lie. Its essential purpose, hard-wired in through billions of years of evolution, is physical survival. It naturally seeks balance and healing and was designed to be in affinity with reality, with the rules of how earth works.
Clarifying our life path and our purpose, embracing forgiveness (self or other), taking responsibility for our choices, accepting the unfairnesses of earth, learning to occupy our bodies, reconnecting to Source are all as essential to true healing as any of the exquisite tools these and other great teachers have brought toward the collective consciousness. Through the teaching of I.A.®, I've had the consistent experience that real healing requires presence from everyone involved. We all need to "show up," be willing and vulnerable, whether giving a lesson or receiving one.
A description of my current services:
My intention and commitment is an occupied body, living in the present moment, holding without judgment or need for specific outcome, the space for the other to either make a choice to heal or to feel completely supported in a choice not to. (I'm very aware that I could never know what the best path for another looks like, or its ultimate form or direction).
To be truly seen and unconditionally accepted, no matter what choice was made, is such an unusual experience in our lives that it often leads to the discovery of what prerequisite must occur, what condition satisfied, before a choice for healing is permitted. So it feels, thirty years later, I've come full circle, but with expanded perception. It's still about "our intention," but not just "to execute an action," no matter how skillfully. It's about "our unconflicted intention to heal," with all parts of us in agreement.
Background and Additional Credentials:
Founder of Cortical Field Reeducation