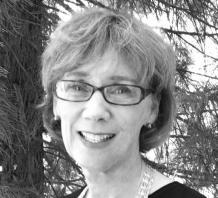 Jill Row Jillrow27@gmail.com
Location:
Rocklin
,
CA
United States
Sessions Available:
Both Individual and Multi-hands IA Sessions
What originally drew me to Integrated Awareness?:
While working long hours in a career that left little time for family or myself, I felt stuck between to unacceptable choices - leaving my job and jeopardizing the welfare of my family, or choosing financial stability and sacrificing quality of life. Integrated Awareness (IA) offered a new path where I learned to access a wealth of internal information, discovering options that enabled me to move out of my self-imposed prison and take risks that could enhance my life experience.
Through IA, I learned that manifesting change is a process of exploration where self-trust and a willingness to remain vulnerable open the door to unlimited possibilities. By mustering the courage to create something new, I gave myself the gift of freedom to pursue my dreams without compromising my family or myself.
A description of my current services:
Whether looking for success or personal growth, people find that Integrated Awareness. opens the door to taking risks, trusting change, and achieving goals. Through the IA processes of movement and touch, they have the opportunity to overcome limiting beliefs that prevent them from living to their full potential.
Utilizing my IA training and drawing on my strong interpersonal skills gained from a prior career in corporate sales and account management, I assist individuals to attain desired life-changes and I consult with professionals to create a more positive work environment.
Acting from self-trust, remaining present in the face of adversity, insisting on authenticity, and accepting responsibility are the building block of Integrated Awareness. These are the tools that inspire me while teaching workshops or working one-on-one with individuals. IA illuminates the pathway to significant change and new possibilities.
Background and Additional Credentials:
B.S. Education, University of Kansas
Single mother
Prior career in sales and account management, working with physicians and large medical groups to focus on cost management of medical supplies - improving the bottom line, streamlining processes, and enhancing profits
Strong supporter of Waldorf education
Experience working with troubled adolescents, transporting them to therapeutic programs
Martial Arts Training 4 1/2 years, first degree black belt