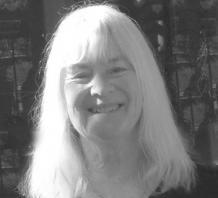 Sybil Krauter skrauter1000@gmail.com

Advanced IA Studies Completed:

Truly Sane Human®

Brain Mapping

Archimedes Lever

New Domains
Location:
Truckee
,
CA
United States
Dana Point
,
CA
United States
What originally drew me to Integrated Awareness?:
I've been studying and offering IA for 25 years. Before that, and since, I've studied and practiced many modalities, all of which related to how to self-discover and grow.
Finding Integrated Awareness was so fortuitous, an amazing and unexpected synchronicity. At my first class I experienced a respectful intimacy I knew instantly I had been searching for.
I wanted THAT. Like coming home to myself, my body, my mind, my life.
A three-year intensive training program, a 4th year spent with the third training group, and another year of "post-graduate" training, taught me that learning how to offer that respectful intimacy required the best, the most honest, the most vulnerable of myself.
Why would anyone want to do that? Because - the benefits....
A description of my current services:
This includes not only the opportunity for enhanced physical well being, relief from conditioning, the tendency to slower aging, the warmth of interconnection, the enrichment of everyday life, and most delicious, the opening of the multiverse of the self.
Individual Session Information:
Contact me for information and to schedule a session.