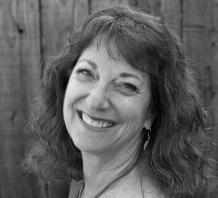 Sally Churgel sally@sallychurgel.com

Advanced IA Studies Completed:

Truly Sane Human®

Brain Mapping

Archimedes Lever
Location:
Rohnert Park
,
CA
United States
Sessions Available:
Both Individual and Multi-hands IA Sessions
What originally drew me to Integrated Awareness?:
My exploration began in 1993 when I was drawn to Integrated Awareness for constant discomfort in my neck and back. After numerous sessions and classes, I realized that I had actually been drawn to IA to learn self-acceptance, forgiveness, presence, and to discover my life purpose. Eventually, I released my neck pain and began the long process of bringing my outer life into congruence with my life purpose. I never imagined I would ever feel such gratitude for my life or to find work that embodies my life purpose with the regular opportunity to serve.
A description of my current services:
My passion is to work with people who share my desire for clarity, connection and joy. I have an innate belief in a positive outcome for each person I touch. Not only do they experience relief from physical or emotional discomfort, clarity about life direction and ease in their relationships, they also experience more energy and excitement for their life. In addition to working with individuals of all ages, couples, and multi-hands sessions, I offer introductory classes to the general public, as well as, Torah of the Body courses at conferences, retreats, and community centers. I was certified in 1996 and have been seeing clients since 1999. In the summer of 2006, I was privileged to offer sessions and support the IA community in Australia and New Zealand and assisted the study of IA's affect on women with breast cancer in Salt Lake City, Utah.
Individual Session Information:
Contact me for private or couples sessions in S.F. or at the Center for Integrated Awareness in Rohnert Park, CA.
For more information please visit my website: www.sallychurgel.com
Background and Additional Credentials:
After I received my BA from University of California at Davis, I spent a number of years managing organizations that were related to healing, from a free clinic to a spa with ''enzyme baths.'' Later, combining my passion for personal discovery and my love
I'm a poet, collage artist, bicyclist, meditator, as well as, active in my spiritual community.