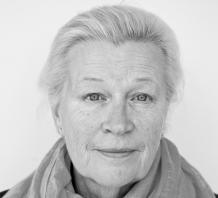 Mary Ellen Hogle

Advanced IA Studies Completed:

Truly Sane Human®

Brain Mapping

Your Five Brains & the Heart
Location:
Salt Lake City
,
UT
United States
Blakely Island
,
WA
United States
What originally drew me to Integrated Awareness?:
I was a sculptor, comfortable in the world of archetypal imagery and symbol. I had also spent many years in therapy working to heal depression. When I got the opportunity to work with a Jungian analyst who had profoundly influenced me, I was appalled to discover that a requirement for working with her was 50 hours of ''consciousness-related bodywork''. It was then that I became aware of the depth of my judgments against my body, as the source of all my pain.
I had several IA sessions with a local teacher, and then attended a workshop with Lansing. To my astonishment, my body- my enemy- was giving me clear, direct information that I had been unable to connect with in all the years of working with my mind. My body was not my enemy, but a loyal friend, despite all the ways I had abused and ignored her. I was stunned. I was hooked.
What began as a journey to alleviate pain has shifted into a journey towards gratitude - gratitude for my life. As I continue on this path of increased presence and compassion, I have allowed myself greater connection, vulnerability and creativity. In this expanded reality, I have experienced more freedom to release old rules and reclaim parts of myself long forgotten or rejected.
A description of my current services:
Working in a sacred container of unconditional trust and connection, we shall, through touch and self-exploration, bring to awareness old rules with which you have created your present realities. From that awareness, you have a larger field of choice in which you are more free to fully experience your life, and to make new, more pleasing choices that can lead to greater wholeness and healing.
Background and Additional Credentials:
BA in Philosophy and Art
sculptor
fiber artist
graduate of Leadership Training Program, BodySoul Rhythms, Marion Woodman Foundation
Jungian oriented dreamwork
daughter, sister, mother & grandmother