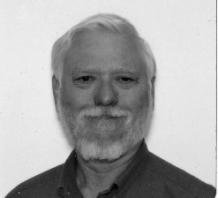 Jim Wagemann jgwags@gmail.com

Advanced IA Studies Completed:

Truly Sane Human®

Brain Mapping

Archimedes Lever
Location:
Thorne Bay
,
AK
United States
What originally drew me to Integrated Awareness?:
On an earthbound note, the experience of expanding my perceptions to include more of myself and those around me was extremely compelling. Being able to better my relationships with my fellow humans is one of my greatest pleasures. IA has enabled me to live more fully, benefiting both myself, and those I love.
A description of my current services:
A better awareness of self and of all that is, (gained by practicing IA), has enabled me to participate in complex tasks (physical, mental, emotional and spiritual) with a depth that otherwise had previously not been possible for me. I currently enjoy giving sessions and assisting others along this path. I practice IA in Alaska and occasionally in California.
Individual Session Information:
Individual Sessions by appointment
Background and Additional Credentials: