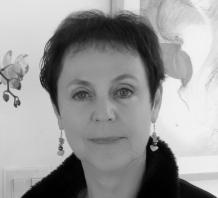 Nili Tzarnotzky nili_t@yahoo.com

Advanced IA Studies Completed:

Truly Sane Human®

Brain Mapping

Your Five Brains & the Heart
Location:
Palo Alto
,
CA
United States
What originally drew me to Integrated Awareness?:
Seeking to improve my physical and emotional well being, I have discovered the Healing Arts of Integrated Awareness. While expanding my perception, I have learned to access behavioral patterns and realize the limiting beliefs constructing my reality. In the safe and loving environment I have gradually learned to appreciate my body(including the pains and aches) as a reliable source of information. I have reclaimed forgotten parts of my self and I have learned to embrace past choices. The process has resulted in both physically and emotionally healing my heart. I now response to life experiences with a self-trusting heart. I am more present and vulnerable, and more connected to source. My life is so much easier that I wish to share this experience with everybody.
A description of my current services:
I lead IA workshops and give individual sessions as well.
As your IA teacher, I will guide you through the intricate and amazing Body's Map of Consciousness. Together, we will explore signals within the physical structure and movement patterns that open up new insights of the seemingly disconnected aspects of our personal experience. We will examine old rules, decisions and memories that make up your present reality. I will assist you to to find the permission to explore new pathways to the changes you desire, and to find more joy and satisfaction in your life.
Individual Session Information:
Please contact me to schedule.
Background and Additional Credentials:
Teacher, educator, and artist for 25 years
BA of the English Language and Literature
AA of Fine Arts
A Certificate of Film and Video production