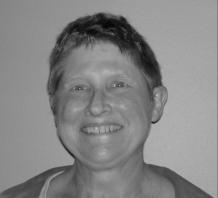 Patricia Hill SOLZPATH@AOL.COM

Advanced IA Studies Completed:
Location:
Pembroke
,
NH
United States
What originally drew me to Integrated Awareness?:
Curiosity: of having seen/felt how someone could change by being open to new possibilities.
A description of my current services:
To those who come, willing to learn from themselves, I am a mirror and encourager.
Background and Additional Credentials:
RN, worked in a State Psychiatric Hospital for 22 years.
Currently, I work in a ''retirement'' community with most emphasis in their ICF unit.
Tai Chi Practitioner/Teacher
Some singing
Wife, Mother