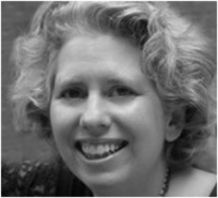 Nancy Lipman nancylipman@gmail.com

Advanced IA Studies Completed:

Truly Sane Human®

Brain Mapping

Archimedes Lever

Your Five Brains & the Heart
Location:
Roslindale
,
MA
United States
What originally drew me to Integrated Awareness?:
Curiosity and kismet drew me to Integrated Awareness. I had practiced acupuncture for 13 years and was looking to bring more touch into my practice and a deeper way to support people to make the changes they said they wanted in life and were having difficulties manifesting. I also had a severe back pain that had not responded to anything. After a lifetime of injuries and stuck places, I was looking for ways to re-inhabit and move more comfortably in my own body. When a tarot reader I trusted suggested I ought to experience any kind of body work that neither of us had ever heard of and study that, if I like it, I was intrigued. Within 24 hours, two people had told me about IA. Since I had never heard of it, I called to make an appointment.
From the beginning, my back and my whole being responded to IA sessions. I loved being touched in a way that felt completely present and curious without being coercive. After each table session, I felt more of myself begin to come to life. I could feel myself changing long held beliefs and physical limitations. This thrilled me and I wanted to learn more. After two weekend public workshops which challenged pretty much all of my preconceptions about who and what and why I was, I knew I wanted to study IA. My senses, my whole body and my mind were engaged. My curiosity was piqued. I began my apprenticeship in October 2004 and became an IA teacher in 2008.
IA has impacted my professional practice, how I relate to my family and friends, how I stand/walk/move in the world and how I think. Life is more about choices and less about limitations. I'm less frightened, more vulnerable and take better care of myself. Life is not such an effort as I effort less in my movements and thinking. And, very happily, I no longer have back pain.
A description of my current services:
I love to work with anyone who is beginning or in the midst of their own healing explorations and wishes a guide to collaborate with and support them on their journey. I combine a compassionate heart with an incisive mind, an ability to both support and challenge when necessary and a quick sense of humor. I listen well and have good energetic and structural hand skills.
I trust the people who get on my table and the power of the human body and nervous system to heal. Those who benefit the most from my work are open to having this kind of responsibility and possibility for change and who like to learn and don't want to be "fixed". That said, resistance, stubbornness, and courage are all respected in my room. Since my own healing exploration has been and continues to be a non-linear process, I find I hold space for others to find their own way easily and with pleasure.
Individual Session Information:
I do Individual Session at my office in Cambridge, MA.
Bigelow Street Healing Arts
6 Bigelow Street, 3rd floor
Cambridge, MA 02139
Background and Additional Credentials:
I am a perpetual and excited learner. I have a BA in English from Wesleyan University, an MA in Acupuncture from the Traditional Acupuncture Institute, 5 years of study of Chinese herbs and 20 years of studying and practicing Chinese Medicine.
Concurrently with my IA® apprenticeship, I did a 4 year training and am certified to teach Cortical Field Re-education.