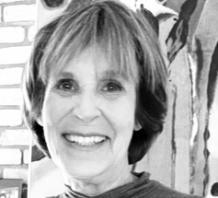 Patty Carlson
Location:
What originally drew me to Integrated Awareness?:
I am a retired lawyer. When I suffered chronic fatigue and depression, neither medication nor therapy fixed me. Nothing was revealed in tests or imaging. I was angry and felt helpless.
In IA I discovered the treasure trove of truth my body held. I was guided to experience my stance – forward on my toes, head forward, index finger stiff, jaw tight, head not level, breath shallow… When I assumed my natural anatomical stance and my lungs filled, I felt the magic of presence, the grounding of gravity, the infusion of oxygen and the unburdening lightness of fluid movement. These experiences were felt in the moment; they were clues and guideposts, not yet integrated into my life.
When I was guided to experience my emotions of overwhelm, anxiety, and depression, I recognized familiar and habituated feeling states. When present with my judgements, arrogance and impatience-- distortions of thought and behaviours were revealed in ratcheted physical movements. When I was guided to my feelings of not belonging, not being good enough, I recognized the lies I told myself.
As the distorted veils lifted and my habituated behaviours were unmasked, I began to feel myself- the person I wanted to be.
IA honored me. It did not try to fix me. It gave me tools to heal myself.