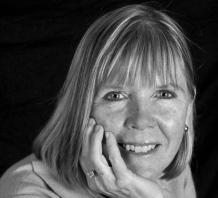 Marsha Copeland massaj4u@gmail.com
Location:
Sonoma
,
CA
United States
What originally drew me to Integrated Awareness?:
One of the professional massage magazines printed an article written by Dale Alexander. The article was about Integrated Awareness, Lansing and Dale's experiences with using IA in his practice. I was intrigued enough to go to the web address and research further. I ordered both of the books written by Lansing. I read them cover to cover. Then in 2006 I signed up for a day long public class by Lansing in Sonoma County, CA. It was an exploration that awakened parts of myself and left me curious. However, I was not ready to go any further into IA at that time.
My current professional practice is massage therapy. In 2014, after 20 years of giving massage, I was suffering with chronic pain in both my elbows. I went the route of chiropractic care, massage and reducing the hours of massage work. Within, I found a longing for something deeper for myself as well as my clients. From this searching I remembered my experiences with IA and of Lansing's offerings. I came up with the idea that I would go to him for my own healing and decide if I would want to pursue studying with him to learn the IA techniques. On the window of the building where IA is taught there reads "Self-Healing through Self-Discovery". Today my elbows are completely pain free. I requested to become an IA apprentice and was accepted. I started my Integrated Awareness Apprenticeship studies in January 2015.
A description of my current services:
As I begin to integrate what I am learning through my studies at IA, I find greater presence of focus and intention. My level of trust is much greater and grows more so each session. My impact on all those who come in contact with me is felt as a greater trust in me and themselves.
The ongoing result is greater awareness of the incredible gift and experience of living in a Human Body. Through this awareness comes much potential for expression, experience and expansion. And the gift of sharing all of this with others through my work is extraordinary -- all I asked for and more.
Individual Session Information:
Please email or call me for session information.
Background and Additional Credentials:
Massage Therapist since 1994