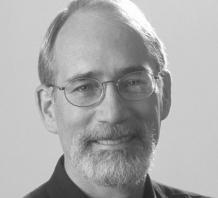 Dale Alexander tropical@aol.com

Advanced IA Studies Completed:

Truly Sane Human®

Brain Mapping

Archimedes Lever

New Domains

Your Five Brains & the Heart
Location:
Key West
,
FL
United States
United States
Phone:
dale-alexander.com
Sessions Available:
Both Individual and Multi-hands IA Sessions
What originally drew me to Integrated Awareness?:
I chose the Integrated Awareness training to expand my willingness to be fully human and to broaden my perceptual skills.
A description of my current services:
I see Integrated Awareness functioning as a ''crucible of healing'' where individuals may discover & re-weave lost parts of themselves into the tapestry of their soul, body, and being.
Individual Session Information:
Please contact me directly for all specific information
or visit my website Dale Alexander
Background and Additional Credentials:
Ph.D. Holistic Health Science
M.A. Applied Behavioral Science
B.S. ED. Education
Licensed Massage Therapist in Florida & Ohio
Author: The Adaptive Mechanisms Concept/The Inside-Out Paradigm
Multiple co-authored articles by Lansing and Dale are on www.dale-alexander.com