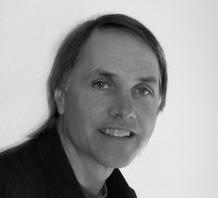 Ken Macklin

Advanced IA Studies Completed:

Truly Sane Human®

Brain Mapping
Location:
Cotati
,
CA
United States
Sessions Available:
Not scheduling at this time
What originally drew me to Integrated Awareness?:
I was initially drawn to IA to understand how conflicts between my thoughts and feelings were manifesting in my physical body. The work has become an integral part of my endeavor to understand what is true for me and to express that in my interactions with others in all the arenas of my life.
I like that Integrated Awareness challenged my ideas about the mind body connection and gave me tools to access the innate intelligence of the body. I found the work could be both childishly simple and complex as though I was met at any level of engagement I brought to it.
Background and Additional Credentials:
• Worked as a freelance artist illustrator most of his life and is known for illustrating comics and computer games in the 80's and 90's. Still works part time doing concept design for a toy and game company in the San Francisco Bay area.
• In partnership with his brother, owns and manages a few rental properties and out of the maintenance chores developed an interest in residential construction. Took five years off and designed and built a home emphasizing energy efficiency.
• Study with Lansing Gresham, numerous workshops, personal healing and professional skills 1994 to present.
• I.A. teacher training 1997-2000
• Long history of development and participation in personal process groups with intention of using relationship as a tool for self-awareness.
• Currently in two men's groups with an 18 and 11 year history respectively. Served on planning team for Manspirit 20