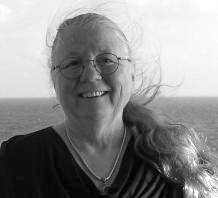 Esther Bass

Advanced IA Studies Completed:

Truly Sane Human®

Brain Mapping
Location:
Santa Cruz
,
CA
United States
What originally drew me to Integrated Awareness?:
I was drawn to Integrated Awareness as part of a personal and family healing journey. I knew almost immediately that this was the direction I wanted for this part of my life. Studying and teaching Integrated Awareness has tremendously changed my life and the life of a great many of my students. I now have tools to feel, understand and shape my life in ways that I never before believed were possible.
A description of my current services:
Teaching Integrated Awareness takes all of me, all I have learned in every part of my life. I bring myself, my experience, any skills I have, and my guests pull from me what they need in the moment. Each session is different depending on the needs of the guest, what they state they want to change in their lives, and what expanded perception shows they are leaving out.
This work leads to amazing self discovery, and through that discovery to the creation of peace and harmony within ourselves. We call this Integrated Awareness, when all of us comes together in the moment to address whatever is in front of us gracefully. We then become models to the world of what humans can be.
Background and Additional Credentials:
I have also studied The Illuminated Mind work with June D'Estelle, Cranio-Sacral Therapy through SERII, Visceral Manipulation, Zero Balancing, and Muscle Energy work. These are incorporated into Integrated Awareness sessions.