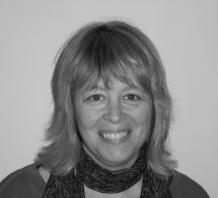 Jana Lussier janarlussier@gmail.com

Advanced IA Studies Completed:

Truly Sane Human®

Brain Mapping

Archimedes Lever

New Domains
Location:
Amherst
,
MA
United States
What originally drew me to Integrated Awareness?:
What originally drew me to Integrated Awareness was my friend/teacher Terri Nash. She had had a few IA sessions and told me how powerful the work was especially the Lever. So I went myself for an IA session and experienced profound shifts in my way of being in my body. I had more space for others' experiences and more calm in my mind.I wanted more of that for myself and my clients.
The ongoing impact of Integrated Awareness in my life is tied into what originally drew me to the work: powerful shifts in my way of being in my body as well as the ease, joy, connection and self trust I have as a result of giving and receiving IA work.
A description of my current services:
The IA skills I experience as most beneficial are self trust, The Lever, Brain work, Heart work and Presence.
These skill sets are 'asked' for the most by people on my table. I trust their body to ask my hands for what is needed most from my knowledge base given their wish for the session.
Whom has benefitted the most.....both giver and receiver. We ALL benefit the most.
Individual Session Information:
Please call or email me with your interest, questions, curiosities and we can discuss what can serve you best from the Integrated Awareness work.
Background and Additional Credentials:
Masters Degree of Acupuncture- 2000
Certificate of Acupressure- 1992