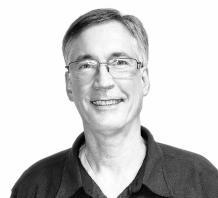 Bruce Callarman bcallarman@gmail.com

Advanced IA Studies Completed:

Truly Sane Human®

Brain Mapping

New Domains
Location:
Portland
,
OR
United States
What originally drew me to Integrated Awareness?:
I am drawn to Integrated Awareness (IA) because of its emphasis on physical dimensionality and the body as the matrix of real-time information. This provides tangible tools by which to bring about awareness of fundamental personal truths and create alternative choices to the reactive responses underlying emotionally traumatic events and associated coping mechanisms.
There is a genuine potential to establish a direct channel of integration between the somatic and emotional bodies without conscious mental body interference. This can be a particularly effective adjunct to our culture's allopathic model of healing – pharmaceuticals to mitigate symptoms in tandem with 'talk therapy' as the accepted means of bringing about a presumptive cure through establishing causality.
A description of my current services:
My preferred clients are veterans grappling with physical and emotional trauma brought about by violence of high magnitude. Lionized by society in the abstract as "troops," they are frequently stigmatized and neglected upon return from the battlefield. With their instinct for survival and profound vulnerability, these individuals are ripe for self-actualized personal insight and incipient transmitters of collective healing from a culture of violence to a culture of peace.
In addition, I am totally captivated by working with elderly and terminally diagnosed individuals as they learn to embrace their apotheosis – their life coming full circle. Indeed, there may be very real concerns with physical weakness, life purpose, doubts, regrets (paths not taken), when confronted with the imminent passage of one's identity and the mystery of that which is completely beyond the Known. At this stage, however, healing in the proverbial sense is perhaps less important than clarity – accepting of the process – simply going with the flow. Healing of this magnitude is transpersonal and can have a profound impact on family and friends as well.
Individual Session Information:
Please email or call to schedule or for more information.