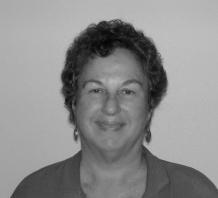 Paula Gordon

Advanced IA Studies Completed:

Truly Sane Human®

Brain Mapping

Archimedes Lever
Location:
Gualala
,
CA
United States
Sessions Available:
Not scheduling at this time
What originally drew me to Integrated Awareness?:
For me, Integrated Awareness has been an incredible journey home. The extraordinary tools for congruency, presence and occupancy that are integral to IA® have allowed me to be more at home with myself, to feel more gratitude and belonging, and to be more connected and in alignment with myself, with community and with source. My experience with IA has been inspirational for living my life with a preference and commitment to greater courage, authenticity and responsibility, to excellence and integrity, and with a greater capacity for love, acceptance and trust. Integrated Awareness represents the cutting edge of expanded awareness, uncommon consciousness and exciting exploration of self and the potential evolution of humanity.
Background and Additional Credentials:
Many years of training and experience with:
• Therapeutic Body Work
• Jin Shin Jyutsu
• CranioSacral Therapy
• Somato-Emotional Release
• Cortical Field Re-education
• Zero Balancing
• Tai Chi
• Intuitional Studies
• Certified Massage Therapist