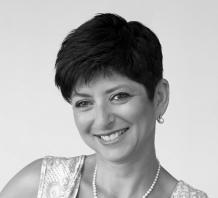 Judy Greenman greenman.judy@gmail.com

Advanced IA Studies Completed:

Truly Sane Human®

Brain Mapping

Archimedes Lever
Location:
Marathon
,
FL
United States
What originally drew me to Integrated Awareness?:
As a daughter of two holocaust survivors, I have always appreciated the concept of personal freedom. As a young adult and mother of three daughters, I began seeking how to embody a sense of personal freedom from inside out so I could model that for my children.
My wise mentor, Dale Alexander, invited me to my first Integrated Awareness workshop in the 1990s. This first experience of paying attention to my inner physical, emotional and energetic self was "mind blowing". Today, I attribute the success, happiness and empowerment of myself, my three daughters plus hundreds of my students world wide to the liberating IA skills which I have been cultivating for nearly 2 decades. I feel particularly grateful for Lansing's insistence that "I am enough" when I could not agree. I also thank God daily for my husband's loving support of my IA path.
A description of my current services:
I help people access physical and emotional freedom so they can fully enjoy life with lasting ease, choice and connection instead of struggle, symptoms or just short term relief.
"Until we know what we do, we can't do otherwise". That's why I love using the brilliant neuroplasticity of the brain and the unlimited wisdom of the body to get to the root cause of limitations and to restore the sense of being fully alive.
Individual Session Information:
In your session, you will learn if and how IA can help you move away from physical or emotional pain so you can get back to moving freely and living fully.You will also get clear on a helpful action step toward being more truly yourself in all aspects of your life.
I offer private retreats and intensive group workshops world wide. I hold these in Florida Keys, California, Washington D.C., England, Hungary, or Cortijo Romero Retreat Center, Spain. Let me know if you'd like one in your community.
Background and Additional Credentials:
Certified Feldenkrais Method® Practitioner with Advanced Feldenkrais Trainings in Scoliosis/Balanced Walking, Reducing Anxiety, and Freeing up Neck, Shoulders and Pelvis.
Certified Cortical Field Re-education® Instructor
Certified Coach, Transformational Coaching Method®
Cranial Sacral Therapy
Founder, Monroe Youth Challenge Program (A non-profit youth empowerment program challenging students to transform peer pressure and bullying into acts of acceptance and positive change in their school, community and the world.)
I have been married to my husband Franklin since 1982. We raised 3 amazing daughters; Kelley, Suzie and Katie, who are exceptionally self aware and agents of powerful, positive change thanks to IA informed parenting that nurtured their unique brilliance.