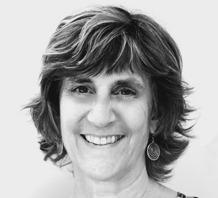 Marly Sachsman

Advanced IA Studies Completed:

Truly Sane Human®

Brain Mapping

Archimedes Lever
Location:
Milford
,
CT
United States
What originally drew me to Integrated Awareness?:
I chose to investigate Integrated Awareness when I heard that IA practitioners were having positive effects in working with children with autism. I was working with children with a variety of developmental disabilities at the time, many in the ASD spectrum, and was eager to explore utilizing Integrated Awareness as a modality with these children.
Little did I know that what was in store for me was a deep and profound journey of discovery into myself. Through Integrated Awareness, I created numerous opportunities to explore and become aware of the places I held myself back. I learned tools for greater self exploration, self discovery, more choice and freedom.
As I explored my own material and embraced my own healing, the skills I was learning were readily available to the children and families I worked with. Although I came to Integrated Awareness to learn skills to help others, I discovered more of me. As a result I became a more potent facilitator in assisting others to grow and changes their lives.
I have completed Naturopathic Medical school. I credit Integrated Awareness as the vehicle that helped transform my prior self doubts about my ability to navigate the stormy waters of med school and remain intact. I am thrilled to be creating the opportunity to merge my skills as an Integrated Awareness Teacher with my skills as a Naturopathic physician. In this manner I believe I can support others on their healing journeys to achieve the physical, mental, emotional and spiritual wellness they both deserve and desire.
Background and Additional Credentials:
M.A. in Communication, 25 years as Speech/Language Pathologist in my own private practice setting. Specialized in working with stroke rehabilitation and with children in the ASD spectrum.
2011 Completed Institute for Integrative Nutrition.
2015 ND degree