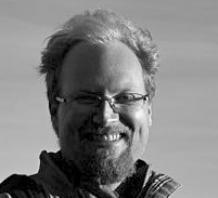 Josh Gies ishgorilla@gmail.com
Location:
Los Gatos
,
CA
United States
What originally drew me to Integrated Awareness?:
I was looking for some solution to the anxiety, stress, and overwhelm I was feeling in the midst and the aftermath of my divorce. A friend suggested Integrated Awareness. After the first session I had on table, I was convinced of its efficacy. Now, whenever I do feel anxious, stressed, and overwhelmed, I also feel more capable and accepting. I feel more choice and responsibility than I did before starting this work and am more comfortable holding the space for multiple emotions to exist simultaneously.
The more I experience IA, the more I feel able to be myself, for others to be themselves, for there to be room for all of us. I am able to have more clarity into what is being experienced by myself and others and can sit with difficult situations without feeling that I have to fix them. I am becoming more adept at realizing what is my responsibility and what isn't, when it's time to make a decision and when I don't have to (kairos, perhaps). The self-trust that this work encourages spills over into other relationships: with my two children, friends, family, and colleagues at work. I am moving into a life that I want.
A description of my current services:
I am grateful to be able to utilize the skills I have learned to be in service and support of others. The mutual benefit of doing this work is both humbling and inspiring. As I have found with my aikido training, being flexible and adapting to each person is beneficial for both parties to feel comfortable working together. I will provide space and support for you to explore new choices and possibilities without having a set outcome in mind. We each have our own timetable and comfort level for change.
I feel a particular affinity for parents, people dealing with grief and/or a sense of loss, and those struggling with life purpose, though all are welcome!
Individual Session Information:
I am located in Santa Clara County and am happy to provide services by appointment. Sessions generally last from 45-90 minutes, and travel arrangements may be possible at additional cost if you are unable to travel to me. Please contact me for additional information and to set up an appointment. I look forward to working with you!
Background and Additional Credentials:
Candidate for Bachelor of Arts in Music from CSU Stanislaus
Father of four children
4th Kyu in Aikido