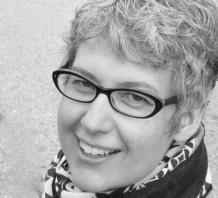 Isabel Prystawik isabelprystawik@gmail.com
Location:
What originally drew me to Integrated Awareness?:
Somewhere along the line I had indentured myself to being completely and radically flawed and otherwise not good enough. My hopes that struggle and hard work would bring me freedom and peace had nearly run out. I was too exhausted by staying alive to think of anything else.
First, Integrated Awareness (IA) gave me the tools to slow down and quiet my mind's incessant chatter. I became more aware of the people and things that nourished me. I was able to sense the ways in which I had framed my challenges and the resulting decisions I had made and the beliefs I created. All of that affected how I experienced myself and the world around me.
These days, I have embodied the notion that I'm essentially good and that the world is often safe and full of opportunity.
A description of my current services:
What I appreciate as an IA Guest (not patient, not client) inspires me as an IA Apprentice. When you feel yourself drawn to my table, you are actually in charge of the session. We will identify your wishes, and I will offer my skilled hands and open heart in service to them. I will not compare you with others, I will not decide what is right or wrong, or try to change you. I will meet you as you are. We will each bring all of ourselves and with courage, compassion and some humor, we shall discover what choices await you.
Individual Session Information:
Individual sessions scheduled by appointment in Vernon, BC. Available for sessions in other locations by arrangement.
Background and Additional Credentials:
BA in Women's studies and Political Science
Technical Diploma in Hortiulture
Certified Cortical Field Re-Education Teacher
My husband and young son keep me busy and laughing. Running, cross-country skiing and knitting make me happy, too.