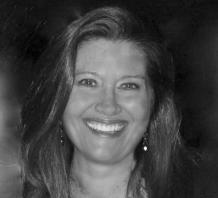 Alaina Murawski

Advanced IA Studies Completed:

Truly Sane Human®

Archimedes Lever
Location:
Lake Zurich
,
IL
United States
What originally drew me to Integrated Awareness?:
During my first class with Lansing I knew an apprenticeship was in my future. My whole being resonated with the concepts he presented. It has been quite a challenging and rewarding path I've been on. One of the most important things I've learned is that I actually do have choice where I thought there was none. I don't have to stay attached to old beliefs and let them run my life. I can more objectively observe myself and my behaviors so that I can respond instead of react. I recognize these choice points more often and sooner which means that I don't feel the need to control my environment as much. My awareness of self continues to expand as I live in integrated awareness.
Background and Additional Credentials:
B.S. in Medical Technology
Certified Massage Therapist
Cortical Field Reeducation Teacher
Sacred Journey Therapist
Cranial Sacral, Trager, & Ortho Bionomy