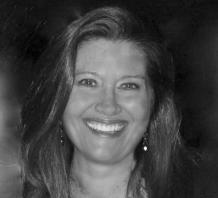 Alaina Murawski alaina.murawski@yahoo.com

Advanced IA Studies Completed:

Truly Sane Human®

Archimedes Lever
Location:
Lake Zurich
,
IL
United States
What originally drew me to Integrated Awareness?:
During my first class with Lansing I knew an apprenticeship was in my future. My whole being resonated with the concepts he presented. It has been quite a challenging and rewarding path I've been on. One of the most important things I've learned is that I actually do have choice where I thought there was none. I don't have to stay attached to old beliefs and let them run my life. I can more objectively observe myself and my behaviors so that I can respond instead of react. I recognize these choice points more often and sooner which means that I don't feel the need to control my environment as much. My awareness of self continues to expand as I live in integrated awareness.
A description of my current services:
IA has helped me become a more compassionate person. I see the world and the people in it from a more heartfelt place. I have also developed incredible trust in what I feel in my hands and sense intuitively when I touch. I bring these skills as well as my knowledge of structure into each session. I see my role as that of facilitator in my client's healing process. To help someone discover and release outdated beliefs, heal wounds, find choice and come more into themselves is incredibly rewarding and helps me continue to do the same for myself.
Individual Session Information:
Sessions are by appointment. Please email or call to schedule.
Background and Additional Credentials:
B.S. in Medical Technology
Certified Massage Therapist
Cortical Field Reeducation Teacher
Sacred Journey Therapist
Cranial Sacral, Trager, & Ortho Bionomy