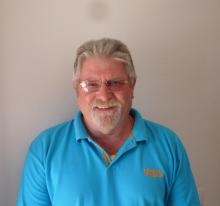 I went for IA® help with 2 separate problems.  I had very painful sciatica on one occasion and a painful elbow and shoulder on another.   During the sessions I noticed a lot of different sensations.  There was a feeling of balancing happening in my legs and a sense of lengthening in my neck.  It was gentle and non-invasive.  My IA Teacher, Andrew McKay, knew just how to hold my head and how to support my neck.
The physical problems were greatly relieved and the pain was eased.  I was nervous beforehand, and I felt totally relaxed after the sessions.  I was very relaxed but still able to do things, or fall asleep if I wanted.
In a sub-conscious way, it gave me a sense of purpose, and I started exercising and gave up drinking at that time.  And I also noticed that things tasted better afterwards.  I can't explain how it works.  It feels weird but it´s a nice feeling.  It somehow feels normal and yet euphoric as well.